A Night of Nostalgia with The Jonas Brothers at The Amway Center 2023 
I've been to the year 2023 - not much has changed but The Jonas Brothers are on their biggest tour to date.  
After a four-year hiatus since their last top-charting opus "Happiness Begins" in 2019, The Jonas Brothers are "Burnin' Up" once again with the release of their sixth studio record, "The Album." The corresponding 35-night gig appropriately named The Tour will be making a few stops in Florida, with two performances being right here in downtown Orlando at The Amway Center.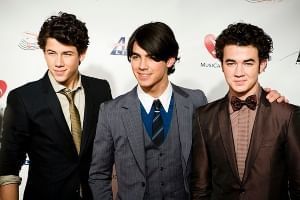 The Disney Catapult
Kevin, Joe, and Nick Jonas captured the hearts of the public extremely early on, breaking ground on their first studio album at just 17, 15, and 12 years old respectively.
As they were getting started in 2007, they were picked up by Disney's American music label Hollywood Records. Their career was propelled much like the careers of many who are taken under Disney's wing.
Working on songs for Disney TV shows and movies, touring with big-name artists like Avril Lavigne, and releasing four studio albums under Hollywood Records kept them all extremely busy. 
Loyal supporters have had the pleasure of getting to watch their evolution in truly finding their sound both as a group and as individual acts over the years. Their catalogue has scored fans' lives as they've grown, too, with songs like "Kids of the Future" naturally materializing to define a generation.
The three brothers have received quite the impressive accolades over the years including American Music awards, Grammy nominations, and even a place on the Hollywood Walk of Fame.
Now, ahead of their concert comeback, The Tour is expected to be a sold-out endeavor.
The Tour
The ambitious tour features not just "The Album," but four of their other records as well. That's almost the entirety of their discography in one night! This includes even their 2007 self-titled sophomore album, which features fan favorite songs like "Year 3000" and "When You Look Me in the Eyes."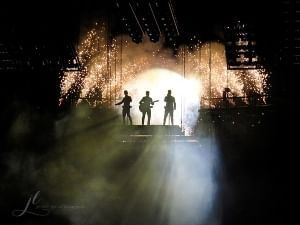 The Jonas Brothers are set to take stage at the Amway Center on October 13 and 16, 2023. Tickets went on sale to the public on Friday, May 12, 2023 – only ten days after the initial tour announcement. Initially, the band only planned on performing in the Orlando area on October 13. Due to overwhelming demand they quickly made the decision to add a second night. With that in mind, we recommend getting your tickets sooner rather than later.  
Rock on at Rosen Lake Buena Vista
If you're in town to see The Jonas Brothers, Rosen Inn Lake Buena Vista is the perfect hotel close to all the action. For affordable Central Florida lodging that won't set you back, call us today at 407-996-7236 or reserve online by clicking Book Now at the top of the page.