4 Reasons to Renew Your Vows
After years of marriage, renewing wedding vows is a romantic way to commemorate enduring love.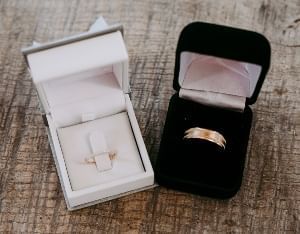 Whether you're renewing after five years or 25 years of marriage, here are four reasons why saying "I do" again is a great idea.
1

.

Celebrate

with

Y

our

Kids
Maybe after years of marriage, your family has grown. One of the most heartwarming reasons to renew your wedding vows is to celebrate with your children.
Sure, you have memories from your initial wedding to share with your kids, whether it be through videos, photographs, or stories. Although those memories may be dear to you, creating new ones with your family can be just as, if not more, special.
2

.

Finally Have Your Dream Wedding
Sometimes, a couple's first wedding isn't the one they dreamed about. Renewing your wedding vows provides a perfect opportunity to make those dreams finally come true.
Whether you've always dreamed of a beach wedding, a grand ceremony, or a small and intimate gathering, a vow renewal allows you to create the wedding of your dreams.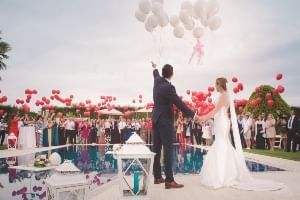 You can choose your wedding venue, your décor, and a style that truly reflects your personalities and tastes, making this day undeniably special.
3

.

Celebrate a Major Milestone
Marriage is an incredible journey, and every milestone should be celebrated.
Renewing your wedding vows on a significant anniversary, such as your 10th or 25th, is a beautiful way to commemorate the endurance of your love.
Reflecting on your journey together with your spouse and loved ones can be incredibly heartening and serves as a reminder of all the hurdles you've overcome and all the joyous moments you've shared.
4

.

Reaffirm Your Commitment to One Another
One of the most powerful aspects of renewing your wedding vows is the chance to reaffirm your commitment to one another.
Over time, life's challenges and daily routines test the depth of their love. Renewing your vows serves as a poignant reminder of the promises you made to each other on your wedding day. It allows you to express your enduring love, loyalty, and devotion, often in more personal and heartfelt ways than during your initial wedding ceremony.
You may even want to write new vows to celebrate your marriage's growth and maturity.
Renew Your Vows at Rosen Inn Lake Buena Vista
A vow renewal is a truly heartwarming and meaningful experience. Such an occasion deserves a remarkable venue like Rosen Inn Lake Buena Vista.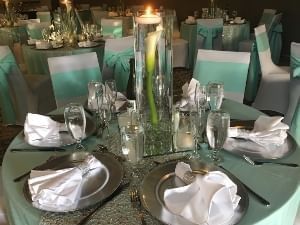 On top of our wedding services and catering, we also provide special rates on room blocks for guests staying at the hotel.
Having guests stay at the wedding venue is one of the many benefits of hosting a wedding at a hotel.
Keep Rosen Inn Lake Buena Vista in mind when planning your vow renewals and let us help you make memories that will last a lifetime.