Why is Summer the Best Time to Travel?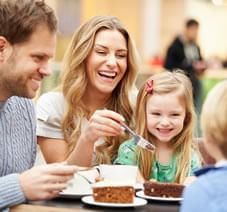 Even after you are done with school, we often associate summer with the idea of vacation. Of course, once you reach adulthood, you can travel whenever you please, yet there will always be something appealing about traveling in the summer time. Part of it is the associations we make from enjoyable summers in our childhood, but there are many other reasons why summer maximizes your vacation experience:
The Weather – Of course, the first thing that comes to mind when traveling in summer is the comfortable weather. The nice warmth of the summer months allows just about any vacation activities without weather-based interruptions. You can plan just about anything without fear of extreme cold or snow getting in the way.
Easier Packing – Partly thanks to the weather, the summer allows for simpler packing. Due to the warmth, lighter fabrics are encouraged and therefore bulky items can be left behind when packing your bag. This ultimately gives you more space in your luggage for gifts and mementos from your destination. You also don't need to worry about bringing appropriate outerwear such as jackets and sweaters.
More Opportunity – Summer has the most opportunity for you in terms of vacation options. Whether you want the fun of a water park, or the relaxation of the beach, both are more enticing during the summer. In addition, summer has more places open for your vacationing pleasure giving you the opportunity to take advantage of all that your destination has to offer.

The Ideal Vacation Spot
When looking for the perfect way to enjoy your vacation, the Rosen Lake Buena Vista offers the best experience in the Orlando area. Located in a prime location next to Walt Disney World® and nearby Universal Orlando Resort™ including the newly opened Volcano BayTM, there is no shortage of options for your summer vacation. Book your stay today at 407-996-7236.