Rosen Inn Lake Buena Vista Thanksgiving Buffet 2023
As the aroma of roasted turkey and freshly baked pies wafts through the air, Rosen Inn Lake Buena Vista's Thanksgiving buffet beckons.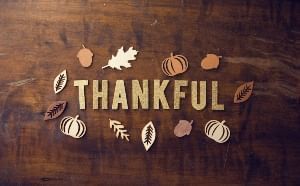 Thanksgiving dinner is more than a big meal. It's a celebration of abundance, gratitude, and the joy of coming together. This Thanksgiving, immerse yourself in a feast that nourishes not only your body but also your soul.
Gone are the traditional ways of holidays passed. Orlando locals and vacationers alike are trading in hours spent in the kitchen for an easier, much more pleasant approach to Turkey Day.
The Thanksgiving Buffet at Rosen Inn Lake Buena Vista near Disney Springs , exclusively available on November 23, 2023, provides everything you and your family need for the perfect seasonal spread that will surely have you walking away stuffed.
2023 Thanksgiving Buffet Menu
This year, Rosen Inn Lake Buena Vista is pulling out all the stops. With three entrée options, four sides to choose from, and five different desserts calling your name, "all you can eat" takes on a whole new meaning.
At the heart of any Thanksgiving celebration is the food, and the chefs at Rosen Inn Lake Buena Vista have curated a menu that captures the essence of the season.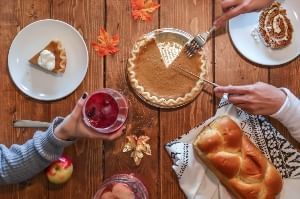 From your traditional Turkey with gravy to even a chef-attended pasta station, there's something to satisfy every palate. Imagine indulging in a savory cranberry corn bread stuffing, steamed butter broccolini, or potatoes au gratin. 
Let's not forget the delectable array of desserts - from classic pumpkin pie to assorted cakes and beyond – it's a sweet conclusion to a memorable meal.
You can view the entire menu on Rosen Inn's official website.
A Feast of Gratitude
Thanksgiving is not just about indulging in sumptuous food; it's a time to reflect on the blessings and joys in our lives. At Rosen Inn Lake Buena Vista, this sentiment is embraced wholeheartedly.
The event is an opportunity for friends and families to come together, express gratitude, and create lasting memories. It's a reminder that amidst the hustle and bustle of life, there's always room for appreciation and love.
Adding an extra touch of family fun to the buffet is the beloved character Patches the Scarecrow. With a warm and friendly demeanor, Patches becomes a most charming companion for the young attendees, creating cherished memories that will be treasured for years to come.
As families gather for the festivities, Patches strikes poses, shares laughter, and makes the day even more special.
Reserving Your Seat at the Table
With its reputation for excellence, the Rosen Lake Buena Vista's Thanksgiving buffet tends to fill up quickly.
To secure your spot at this unforgettable event, early reservations are highly recommended. Whether you're a local resident or a visitor to the Orlando area, this is an occasion you won't want to miss.
Walk-ins are welcome, based on availability, at the regular price of $41.99 per adult. You may also choose to pre-pay for a cheaper price of $35.95 per adult. The best part? Kids under 3 eat for free!
The event will take place in the Rosen Bella Vista Ballroom from 11 a.m. to 5 p.m. on Thursday, November 23, 2023.