7 Tips for Planning an Epic Coming-of-Age Party in Orlando
It seems like just yesterday that they were bundled up and sleeping in your arms.
But now your child is approaching adulthood and has a big milestone on the horizon. It's time to throw a coming-of-age party, be it a sweet sixteen, high school graduation, quinceañera, confirmation, or a b'nai, bat, or bar mitzvah. As you help them plan their big day, you may both feel overwhelmed, especially if you're throwing their coming-of-age party in Orlando, where the fun-filled options are endless.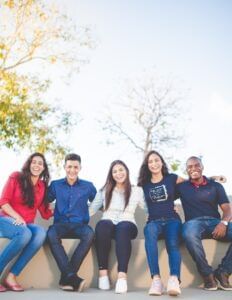 But with a little prep and collaboration, party planning doesn't have to be stressful.
Use these seven tips to smoothly plan an event that you, your teen, and your loved ones will always cherish.
1. Pick your date early and pick it wisely.
Chances are, many of your guests will be close in age to your child and may be planning coming-of-age parties of their own. This goes doubly for graduation parties, where your kid's whole high school class will compete for a couple of dates in May or June. Later in the summer can be just as challenging. Your child's friends may be away on vacation or at camp or could have a busier work schedule.
When reserving a venue, keep in mind that you may also be competing with weddings, which are typically booked months or years in advance.
All this to say, you should choose an event date as soon as possible. After you and your teen check your calendars, reach out to important guests like your child's best friend or grandparents and run the date by them.
2. Consider a group shindig.
Your teen may be open to sharing their party with their BFF, cousin, or friend group.
Group parties help families save money and can alleviate the stress of competing for a party date. Outgoing teens will love the chance to meet new people that their co-host brings in. On the other hand, teens that don't enjoy the spotlight may feel more comfortable sharing their big moment with someone close to them.
3. Collaborate with your teen in making the guest list and invitations.
Once you've chosen a date, it's time to invite your guests.
Sit down with your teen and create the guest list together. First, make sure you're on the same page about how big of a party you're hosting, and if you'll prioritize inviting family or friends. Families planning a quinceañera should also decide whether they'll have a quinceañera court.
Then, write out your guest list, starting with people closest to your teen.
When it comes to the invitations themselves, anything goes. You can go as casual as a text message or Facebook event, splurge on custom-designed cards, or do something in between. If your party will have cultural components that not everyone will be familiar with, consider typing up a small blurb about how to dress and what to expect.
And don't forget the thank you cards!
So that you don't forget to send them out, buy them around the same time you send out the invites. You can even choose ones that match the invitations.
4. Set your budget and communicate it with your teen.
Learning about finances is a big part of growing up.
Involving your teen in creating the party budget is a great way to put the fun in this fundamental lesson.
Let your teen know how much you can spend on their coming-of-age party. You can also see if they'd like to contribute money. Once you have an official budget, start researching the approximate cost of essentials like food and décor.
While you may have your own vision for the party, remember to get your teen's input.
For instance, they likely have their own ideas for what they'd like to splurge on. Perhaps they have a hankering for a special dish or have their eye on an intricate quinceañera dress.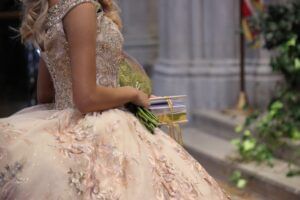 They may want to plan a themed party with complex décor. If possible, work with them to work that big-ticket item into the budget.
By letting your teen advocate for their party vision, you'll help them understand their priorities and make them feel confident making adult decisions.
5. Plan your party activities.
Once you've taken care of the serious matter of budgeting, the fun can really begin.
Determine how much time you'll need for any cultural activities attached to your coming-of-age party. For parties that involve a sit-down meal, decide how long eating will take. Then, fill the rest of the day with games and other activities that your teen and their friends will love. Depending on your child's interests, activities could include:
Don't rule out classic party games, either. You can find ways to personalize them. Perhaps you can play musical chairs with songs by your teen's favorite band. Or, instead of pin the tail on the donkey, have guests pin something your teen loves or a graduation cap on a picture of them.
6. Make a weekend out of it.
Your child has a lifetime of milestones ahead of them. But they only have one 13th birthday, one sweet 16, one high school graduation.
Make it an event to remember by celebrating all weekend long.
Depending on your budget and your teen's interests, keep the fun going with a:
7. Choose the right venue for your coming-of-age party.
When planning a coming-of-age party, location is key.
Choosing your venue will help you finalize your budget and the size of your event. It may determine the food you serve, the activities you plan, and the décor you select. And when you choose a party venue with a dedicated planning team, you can take your teen's vision even further.
Depending on the type of party you're hosting and your teen's wishes, you may consider the following when picking your location:
The cost of the venue and the amenities and services included in your site fee
Catering options and their ability to accommodate dietary restrictions
Distance from other event venues, like your home or place of worship
Policies on birthday or ceremony candles
Ease of parking (the new drivers on your guest list will thank you!)
Rosen Inn Lake Buena Vista is here to help you plan an unforgettable coming-of-age party.
Our Orlando hotel is home to Bella Vista, an elegant and affordable event space that's home to a talented team of event professionals.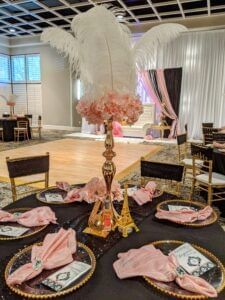 Our spacious on-site ballroom features complimentary Wi-Fi and an audio hookup that makes it easy to play your teen's fave tunes. Bella Vista's catering team can help you plan a tasty and teen-approved meal. The venue also boasts gorgeous outdoor event spaces and ample free parking.
Hosting your party at a hotel has an added bonus: convenience for your out-of-town guests. We offer centrally located hotel rooms at an affordable price.