Central Florida's Natural Springs
Step away from the theme parks and crowded highways, and you'll find Central Florida is home to an abundance of natural beauty. In Orlando alone, there are numerous state parks and springs around the area. For a small parking fee (usually around $5-10), you experience some of the most enchanting nature in the entire state of Florida.
Blue Spring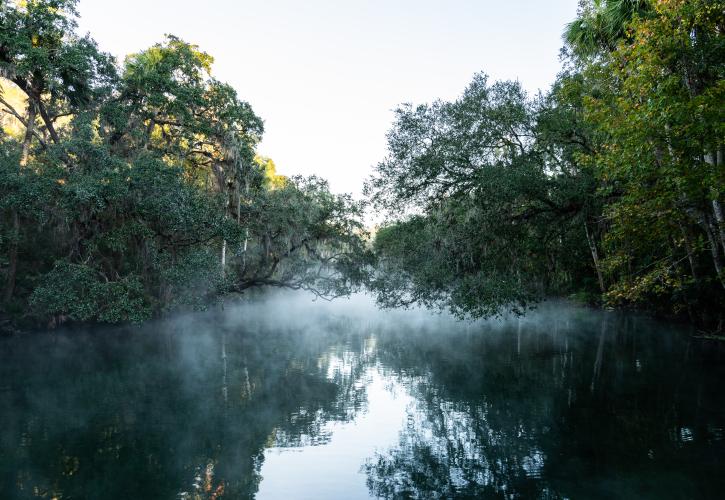 (photo via www.floridastateparks.org)
Blue Spring State Park is the epitome Florida's natural beauty. Located on the St. John's River, Blue Spring is the winter home for the Florida manatee, and the summer home for the Florida local. The park often reaches capacity during the week as visitors seek out reprieve from the summer heat in the 72 degree water. You would be wise to follow their lead and jump in yourself.
Wekiwa Springs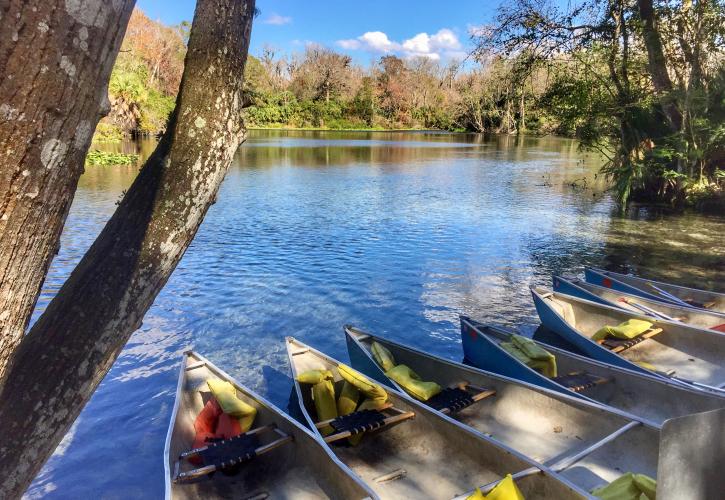 (photo via www.floridastateparks.org)
Wekiwa Springs is easily the best pick for a family getaway far from the hustle and bustle of Orlando proper. Whether you want to kayak, canoe, tube, or swim, the water is nice and refreshing year-round. The park also offers a range of hiking trails in varying lengths if you prefer to stay dry, and there is ample space to sit down and enjoy the perfect summer picnic.
Kelly Park/Rock Springs
(photo via www.floridasprings.org)
Kelly Park is a county-owned park unlike Blue Spring and Wekiwa Springs which are state parks, though that makes absolutely no difference in the appeal and allure of the sights it contains. Kelly Park features the natural, free-flowing Rock Spring, a playground, and picnic patios with a food concession, too.
Devil's Den Spring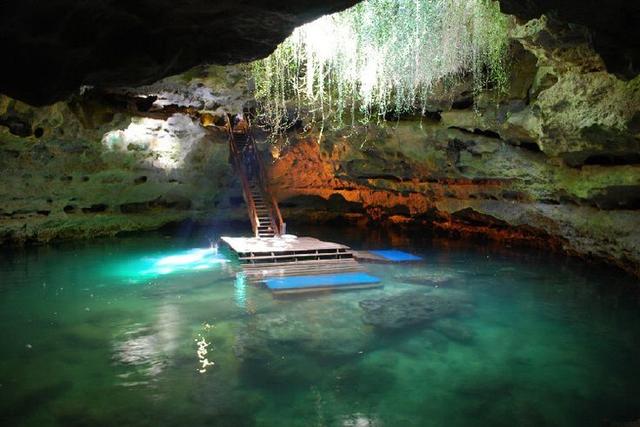 (photo via www.devilsden.com)
Devil's Den is not like the other Central Florida springs listed above. The spring is limited to guests who are snorkeling or scuba diving, as there is not much surface area up top to play around in. The entrance to the spring is striking, a one-person-at-a-time descent down a wooden staircase into a pool underneath a rock formation. It would be slightly more intimidating if it wasn't so cool!
Rosen Inn Lake Buena Vista is conveniently located near Interstate 4, providing easy access to these springs and every other prime destination for your Orlando summer vacation. Book your stay now by clicking the button in the top-right corner or by calling (407) 996-7236.